On-Demand Webinar: Operationalizing Threat Intelligence to Automate Threat Response
Deltas between the threat intelligence and SecOps functions as part of the broader cybersecurity team are real. More than half of security practitioners state that cross-team collaboration is a strain for them to be effective in their jobs, while 76% report they don't have the access to the data they need–this creates silos. The movement toward an intelligence-driven security organization will take a seismic shift in thinking to where intelligence is considered THE fundamental component of their cyber programs; where focused collaboration produces the most critical insights; and hyper-automation is applied to streamline threat response at-scale.
Despite enormous strides last year in this area of cybersecurity, organizations still struggle to:
Curate the right threat intelligence that matters most to their business
Correlate intelligence with other signals for an optimized threat response
Share the intelligence and insights in an efficient way to funnel into action
This on-demand presentation will articulate a clear strategy that organizations can implement that's designed to up-level the use of intelligence to power threat response and bridge the gaps between threat intelligence and SecOps. Experts articulate core use cases through a maturity-based model and provide a technical demo for viewers.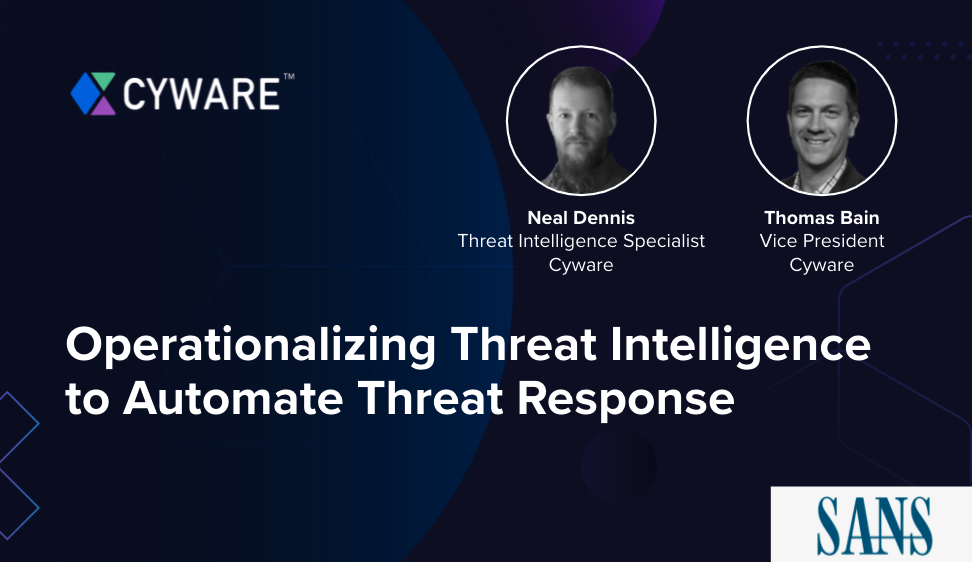 Access On-Demand Presentation